What is Hotelier Excellence™?
Hotelier Excellence™ is a refreshingly different and unique Training, Coaching and Professional Development Programme for the hospitality industry.

This programme has been developed to provide much needed and sustainable transformation in the 3As™ Awareness – Attitude – Approach.
Focussing on 'mindset' development for leadership will directly impact revenue and enhance guest experience.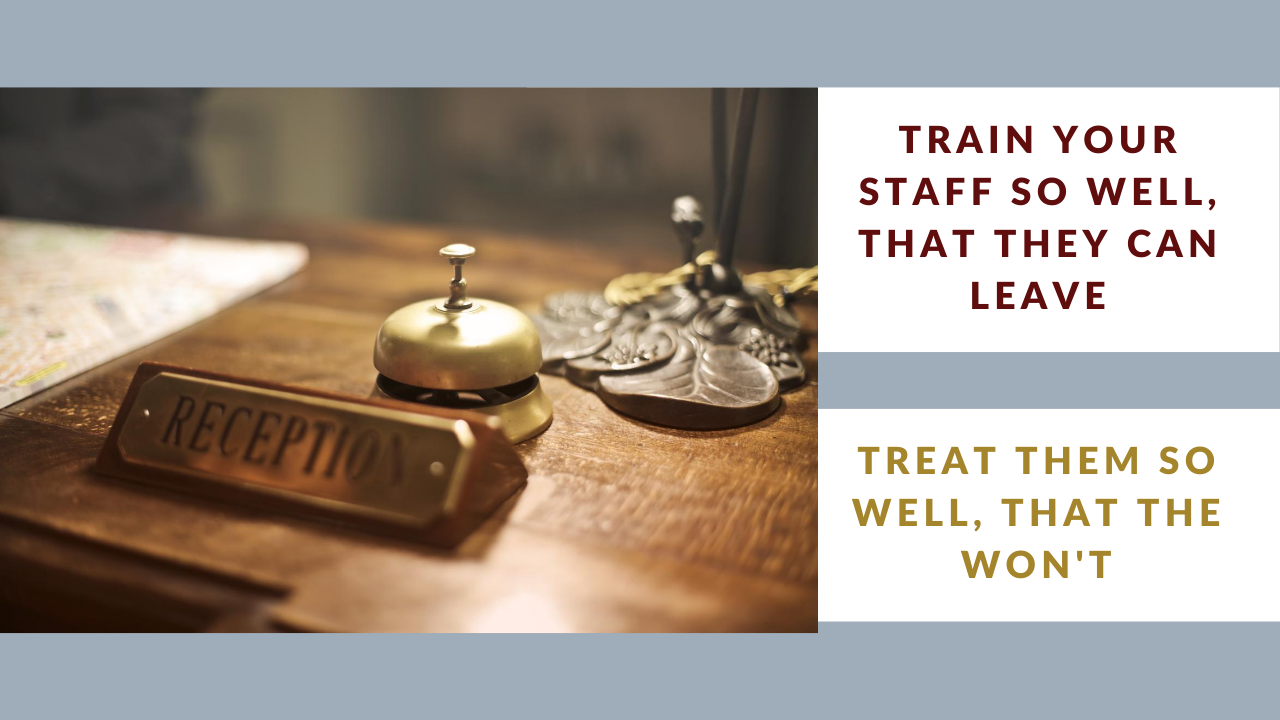 How does it work?

By implementing Tools and Techniques that influence shifts in Awareness – Attitude – Approach (the 3As™).
These empowering techniques directly impact the individual's mindset
•How they think;
•How they communicate; and
•How they operate and lead.
Applying the 3As™ enables them to increase self-initiative, take ownership, and enhance personal performance when working towards the end goal - profit via guest satisfaction – an absolute Win-Win.
Why the 3As?
3As are the key components when impacted directly lead to achievement of results, success and excellence.
Our methods and models perfectly suited for development of hospitality professionals.
They make a significant impact on the way they approach their business, and lead to newer ways for professional and personal development.
It assists learners to identify their present position and compare it to where they want to be...and provides tools to bridge the gap.
How does it work in practice?

In very simplistic terms it is an enhanced form of 'mindsight'training – gaining insight into the mind.
When applied effectively, it enables the brain
•to automatically respond to real-world problems and situations;
•acknowledge that aspects can be changed in order to create improvements and
•suggest the most practical and effective technique for doing so.
The hospitality industry is, in fact, the most people driven business. There is a real NEED to be fulfilled, not just with guests satisfaction but with internal personnel as well.
What is the relevance in the hospitality industry?
Take the case of a hotel where the guest checking in or entering the restaurant is usually well travelled or a seasoned user of hotels and restaurants.
The first point of contact that this guest has is someone at front office or front of house.
Usually, the hotel staff at this point is a trainee, a newcomer to the industry or someone new on the job at that property...and is still honing their job skills.
In all probability, this individual is also less travelled and less experienced in using hotels as compared to the guest he/she is serving.
How do you think this hotelier can perceive what will provide the highest level of guest satisfaction?
Today, self-confidence, communication skills and problem resolution are the most needed attributes in our industry.
Benefits of the programme:
Our programme provides you and your hotel team with:
· Understanding guest perspective.
· Better insights into human behaviour, necessary for problem solving.
· Gaining knowledge of 'what works for the guest.'
· Enhanced communication and rapport techniques.
· Effective grievance and complaint handling.
· Processes to manage your behaviours in difficult situations.
· Techniques to change those behaviours for the better by adjusting the mental attitudes.
· Personal freedom in the way we think, feel and behave.